Innovative Startup Incubator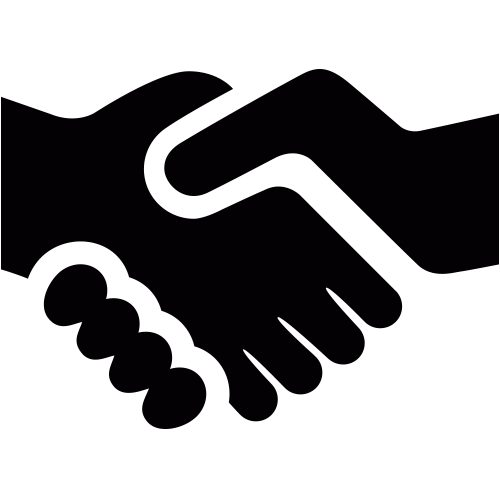 Innovative Startup Incubator

What do we do in TakeOff?
What does business incubator mean?

The purpose of Take Off's intervention as an accelerator and startup incubator Innovative is not to make a successful investment in the short term by acquiring shares of startups that are destined to dissolve as often happens in the short term, but to put in the field an important network of knowledge and skills to ensure startups last over time, create jobs and bring benefits to the national economy by encouraging the birth of other startups.

We take the Startup by the hand not only in the take-off phase but also in what is called in technical jargon the cruise phase. When take-off has taken place, funding has been collected and we must try to remain stable at high altitudes in the troubled Italian and international industrial scenario. This requires ideas, human resources and capital, but specific skills, available structures and institutional knowledge are also crucial.

We always start from the analysis first and do it with realism based on the past experiences and specific skills of our professionals. For this we need a team of excellence and every direct investment we make in startups is based on concrete elements and real financial data.

We do not bet on the immediate growth of startups, which often experience a rapid and overwhelming increase in their turnover and then fail to defend themselves from the physiological settlement and from the lack of liquidity to invest in growth and development, they do not arrive prepared at the decisive moment ... an investment not in the startup phase but in people, ideas and their concrete durability. We want to train capable entrepreneurs and solid companies, capable of creating new jobs and creating wealth for the nation as well as landing on foreign markets.

From a simple intuition,
at the start of a business

TakeOFF is an Innovative Startup Incubator, which from a simple intuition can give birth to a company. Take off srl is an innovative startup that since 2016 has given birth, grow and last over time, Italian startups. In recent years we have contributed to starting over 150 companies in Italy and abroad, including 44 with the revolutionary "Work for Equity" formula. The supply of professional legal, marketing and tax services by Take Off can in fact be remunerated by the Startup even with a company share corresponding to the value of the service offered.


Take Off srl is regularly registered in the special section of the Milan Chamber of Commerce which includes all the new innovative companies for which the law 221/2012 has prepared a structured and organic reference framework at national level that intervenes on different subjects such as administrative simplification, the labor market, tax breaks, bankruptcy law.

In 2017 Take Off also started the Iter to become a certified startup incubator, thanks in part to the launch of the www.startupinnovative.it web portal and the acquisition of a space of more than 500 Mq in Milan, the "Take Off Building". A meeting place and experimentation for startups all over Italy with offices, conference rooms, laboratories, training classrooms, baby parking and co-working area.
So it is not enough to have the economic means to acquire shares of the startup, but you also have to put in place online and offline facilities of a certain level and of a certain quality.
In Italy there are about 30 certified start-up incubators and in order to be recognized as such they must comply with the dictates of article 5 of the Incubators Decree promulgated by MISE on February 21, 2013. They are companies that are not limited to the simple financing of new business initiatives at startup. Realities that make their institutional knowledge network available, a network of professionals in the sector, a certain visibility on the web, on social networks and on all other means of communication, numerous physical spaces where new entrepreneurs can be met and brought together . In short, they provide all the means necessary to be born, grow and survive.

In addition, the professionalism of those who run a certified incubator, starting with the Administrator and a permanent structure of experienced and trained professionals, is essential.


Work for Equity - Take Off srl, is
an innovative startup serving innovative Italian startups. Business accelerator awaiting recognition by the Ministry of Economic Development of certified incubator and with a Business Model totally different from competitors. The goal of take off is in fact to invest in Italian startups and innovative SMEs in the medium to long term with an important commitment throughout the journey and not only in the first years of the life of companies.
Take off in order to facilitate the birth and development of start-ups has adopted as a business model the "work for equity" CD that consists of providing high value-added professional services paid through financial instruments issued by start-ups.
Thanks to TAKE OFF, start-ups can structure and grow through integration processes, positioning themselves on the market with the greatest chance of success. Thanks to its innovative business model, it represents the "disruptive" alternative to the usual incubators.
We offer training services with innovative systems with high technological content such as webinars on economics, finance and law;
We provide versatile structures that are adaptable to the needs of start-ups such as meeting rooms and laboratories in Italy and abroad; We provide tools to assist in the design of their projects: ultra-fast internet, machinery for testing, testing or testing prototypes such as 3D printers, laboratories for 3D rendering and augmented reality; Renting data centers and cloud services.
Rental of co-working spaces / meeting rooms / laboratories.

Take Off Building
All this in Italy and abroad, with spaces available for co-working and meeting rooms in the various locations.

Startup Consulting and Analysis

With consulting and analysis activities for multidisciplinary startups, in TakeOff we provide our own technical and permanent structure of qualified who boast a high reputation and a deep knowledge of the sector of STARTUP consulting management composed of experienced professionals in administrative, commercial, corporate and tax; We offer services of strategic and operational planning, administration and control, organization, integrated logistics, marketing strategic and operational, design and communication; We study, prepare and carry out interventions to support industrial research, training and the dissemination of technologies; We provide studies, services and advice in the administrative, commercial, corporate and tax sectors

.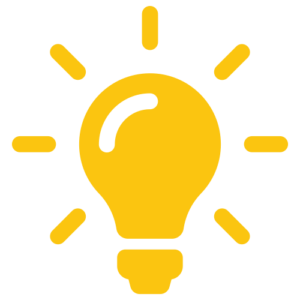 TAKE OFF also intends to be the catalyst between the world of finance (whether facilitated, ordinary, venture capital or crowdfunding) and the world of Start Up through meetings aimed at connecting the world of start-ups and the world of finance. Take off in order to facilitate the birth and development of start-ups has adopted as a business model the "work for equity" CD that consists of providing high value-added professional services paid through financial instruments issued by start-ups.

"Work for Equity is the Anglo-Saxon word for 'actions against work', essentially we help start-ups and they reward us with ownership shares.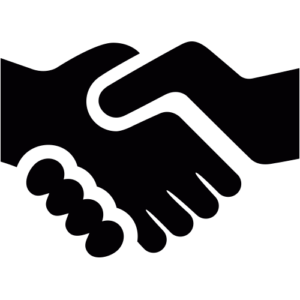 Cosa facciamo in TakeOff? Cosa vuol dire Incubatore di Impresa?


La finalità dell'intervento di Take Off come acceleratore e incubatore d'impresa non è quella di realizzare a breve termine un investimento di successo acquisendo quote di startup destinate poi a dissolversi come spesso avviene nel breve termine, ma mettere in campo una rete importante di conoscenze e competenze per garantire alle startup di durare nel tempo, creare posti di lavoro e portare benefici all'economia nazionale incentivando la nascita di altre startup.

Prendiamo per mano la Startup non solo nella fase di decollo ma anche in quella che si chiama in gergo tecnico la fase di crociera. Quando ormai il decollo è avvenuto, sono stati raccolti i finanziamenti e bisogna cercare di rimanere stabili ad alta quota nel perturbato scenario industriale italiano ed internazionale. Per far questo servono le idee, le risorse umane e i capitali, ma risultano determinanti anche le competenze specifiche, le strutture disponibili e le conoscenze istituzionali.
Iniziamo prima sempre dall'analisi e la facciamo con realismo basandoci sulle esperienze passate e sulle competenze specifiche dei nostri professionisti. Per questo abbiamo bisogno di un team di eccellenze ed ogni investimento diretto che facciamo nelle startup è fondato su elementi concreti e su dati finanziari reali.

Non scommettiamo sulla crescita immediata delle startup, che spesso conoscono un rapido e travolgente incremento del loro fatturato e poi non riescono a difendersi dal fisiologico assestamento e dalla mancanza di liquidità per investire in crescita e sviluppo, non arrivano preparati al momento decisivo... Facciamo un investimento non sulla fase di startup ma sulle persone, sulle idee e sulla loro concreta durata nel tempo. Vogliamo formare imprenditori capaci e aziende solide, in grado di creare nuovi posti di lavoro e creare ricchezza per la Nazione oltre a sbarcare su mercati esteri.
Da una semplice intuzione, alla nascita di un impresa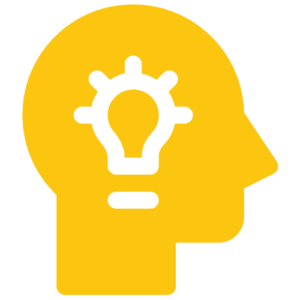 TakeOFF è un Incubatore di Startup Innovative, che da una semplice intuizione, può far nascere un impresa Take off srl è una startup innovativa che dal 2016 fa nascere, crescere e durare nel tempo, le startup italiane. In questi anni abbiamo contribuito ad avviare oltre 150 aziende in Italia e all'estero, di cui 44 con la rivoluzionaria formula "Work for Equity". La fornitura di servizi professionali in ambito legale, marketing e fiscale da parte di Take Off, può essere infatti remunerata dalla Startup anche con una quota societaria corrispondente al valore del servizio offerto.

Take Off srl è iscritta regolarmente nell'apposita sezione della Camera di Commercio di Milano che comprende tutte le nuove imprese innovative per le quali la legge 221/2012 ha predisposto un quadro di riferimento articolato e organico a livello nazionale che interviene su materie differenti come la semplificazione amministrativa, il mercato del lavoro, le agevolazioni fiscali, il diritto fallimentare.
Nel 2017 inoltre Take Off ha avviato l'Iter per diventare incubatore certificato di startup, grazie anche al lancio del portale web www.startupinnovative.it e all'acquisizione di uno spazio di oltre 500 Mq a Milano, il "Take Off Building". Un luogo di incontro e di sperimentazione per le startup di tutta Italia con uffici, sale conferenze, laboratori, aule per la Formazione, baby parking e area co-working.
Quindi non basta avere i mezzi economici per acquisire quote della startup, ma bisogna mettere in campo anche strutture online e offline di un certo livello e di una certa qualità.

In Italia gli incubatori certificati di start-up sono circa 30 e per essere riconosciuti tali devono attenersi ai dettami dell'art.5 del Decreto Incubatori promulgato dal MISE il 21 Febbraio 2013. Sono imprese che non si limitano al semplice finanziamento delle nuove iniziative imprenditoriali in fase di avvio. Realtà che mettono a disposizione la loro rete di conoscenze istituzionali, un network di professionisti del settore, una certa visibilità sul web, sui social network e su tutti gli altri mezzi di comunicazione, numerosi spazi fisici dove incontrare e far incontrare tra loro i nuovi imprenditori. Insomma mettono a disposizione tutti i mezzi necessari per nascere, crescere e sopravvivere.

Inoltre sono fondamentali le professionalità di chi gestisce un incubatore certificato, a cominciare dall'Amministratore e da una struttura permanente di professionisti esperti e preparati.


Il work for Equity - Take Off srl, è una startup innovativa al servizio delle startup innovative italiane. Acceleratore d'impresa in attesa del riconoscimento da parte del Ministero dello Sviluppo Economico di Incubatore certificato e con un Modello di Business totalmente differente dai competitors. L'obiettivo di take Off è infatti quello di investire nelle startup e nelle PMI innovative italiane a medio-lungo termine con un impegno importante per tutto il percorso e non solo nei primi anni di vita delle aziende.
Take off al fine di agevolare la nascita e lo sviluppo di start up ha adottato come modello di business il cd "work for equity" che consiste nel fornire servizi professionali ad alto valore aggiunto remunerati attraverso strumenti finanziari emessi dalle start up.
Grazie a TAKE OFF le start up possono strutturarsi e crescere attraverso processi di integrazione posizionandosi sul mercato con maggiori probabilità di successo. Grazie al suo innovativo modello di business rappresenta l'alternativa «disruptive» ai soliti incubatori.
Offriamo servizi di formazione con sistemi innovativi ad alto contenuto tecnologico come i webinar su temi di economia, finanza e diritto;
Mettiamo a disposizione strutture versatili ed adattabili alle esigenze delle start-up come ad esempio sale riunioni e laboratori in Italia e all' Estero; Forniamo strumenti di ausilio all'ideazione dei loro progetti: rete internet ultra veloce, macchinari per test, prove o collaudo prototipi come le stampanti 3D, laboratori per rendering 3d e realtà aumentata;Affitto data center e servizi cloud.
Affitto spazi co-working/sale riunioni/laboratori.

Take Off Building
Tutto ciò in Italia e all'estero, con spazi disponibili per co-working e meeting room nelle varie sedi.


Consulenza e Analisi per Startup
con attività di

Consulenza e Analisi

per startup Multidisciplinare, in

TakeOff

mettiamo a disposizione una nostra struttura tecnica e permanente di qualificati che vantano un'elevata reputazione e una profonda conoscenza del settore delle STARTUP consulenza manageriale composta da professionisti esperti in ambito amministrativo, commerciale, societario e tributario;Offriamo servizi di pianificazione strategica e operativa, di amministrazione e controllo, di organizzazione, di logistica integrata, di marketing strategico e operativo, di design e di comunicazione; Studiamo, predisponiamo e realizziamo interventi di sostegno alla ricerca industriale, alla formazione e alla diffusione delle tecnologie; Forniamo studi, servizi e consulenze in ambito amministrativo, commerciale, societario e tributario.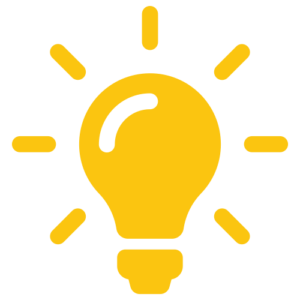 TAKE OFF intende essere anche il catalizzatore tra il mondo della finanza

(sia essa agevolata, ordinaria, venture capital o crowdfunding) e il

mondo delle Start Up

attraverso incontri mirati a mettere in contatto il mondo delle start up e il mondo della finanza.​Take off al fine di agevolare la nascita e lo sviluppo di start up ha adottato come modello di business il cd "work for equity" che consiste nel fornire servizi professionali ad alto valore aggiunto remunerati attraverso strumenti finanziari emessi dalle start up.



*Work for Equity è la dicitura anglosassone per «azioni contro lavoro», in sostanza noi aiutiamo le start-up e loro ci remunerano con quote di proprietà.